Home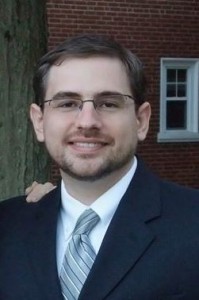 About me:
I'm a philosopher specializing in sexual ethics.  I work from a eudaimonistic perspective, meaning that I think that the goal of ethics is to help a person live a rich human life, of which I think sex is an important part. (Full Bio)
I also have my MA in Clinical Psychology and am currently working in private practice in Palm Springs doing psychotherapy (MFT & PCC, Intern) focussing primarily on issues related to sexuality. My work in Psychology is influenced by my work in Philosophy and vice-versa.
My Projects:
Erosophia – My blog is where I wrestle with whatever ideas are intriguing me at the moment. I primarily focus on sexual ethics, but do also address other interests.
Erosophia Podcast – The Erosophia Podcast, co-hosted by Devin, William, Joia, and myself, seeks to take a more philosophic perspective on sexual issues.  We seek to engage with the core of issues, while learning as much as we can about the topics along the way.
Eros and Ethos – My first book on the subject of sexual ethics where I am attempting to create the first eudaimonistic sexual ethic. Please see the book page for more detailed information.
Publications
Stotts, Jason. Interview with Ellen Kenner and Ed Locke on The Selfish Path to Romance." The Objective Standard 7.1 (2012). Print.
Contact:
I prefer email, but you can also contact me on twitter. Email will get you the quickest response, but it may not be immediate.
E-mail: Jason(at)JasonStotts.com
Twitter: @JStotts