July 12th, 2011 by JasonStotts
by Jason Stotts
My wife and I are coming to Colorado at the end of the month and we're meeting up with Front Range Objectivism (FRO) for a dinner on Friday, July 29th in Boulder.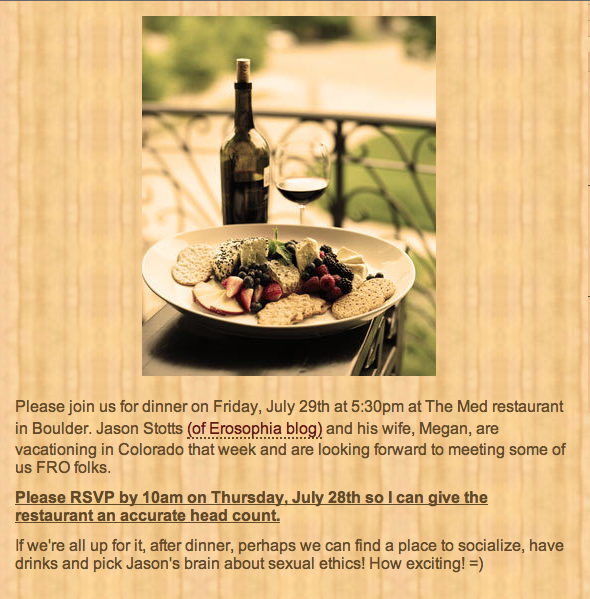 If you're in the Colorado area and you'd like to join us for the dinner, please RSVP via FRO or you can e-mail me directly.
I will not be giving a formal talk on sexual ethics, but it certainly isn't hard to persuade me to talk on those subjects and I'm sure there will be some of that.
If you want to take a look over some of my positions on sexual ethics, you could read over some of my past essays here on Erosophia or you could buy a copy of my "Sexual Ethics and Objectivism" from Amazon for $5.99 or you can get a pdf copy for $10 directly from me by e-mailing me at Jason(at)JasonStotts.com.  If you're really interested in discussing sexual ethics, having some background on my views could be helpful.
Automatically Generated Related Posts: