May 23rd, 2013 by JasonStotts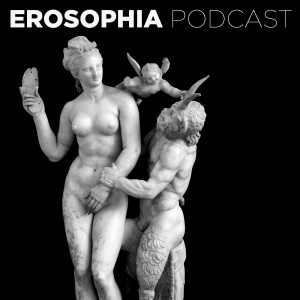 In this episode of the Erosophia Podcast, Jason, William, Devin, Joia and a special guest talk about bisexuality.
Personal News
Eros and Ethos update: Part 1 is done at 110 single spaced pages and more than 58,000 words!  Really excited that it's coming along. Chapter 8 is almost done and writing is going so much faster now.
News
1. Arizona Law on Abortions Struck Down as Restrictive
2. Gay Marriage in the News:
– Baltimore Mayor to preside over mass gay wedding at this year's Pride on June 16.
– France's first gay marriage
3. Canada updates gay blood donation guidelines
4. Politics – IRS, Benghazi, NDAA
5. Crowd Led by Priests Attacks Gay Rights Marchers in Georgia
6. Florida Teen Facing Criminal Charges For Relationship With Female Student
– Diana Hsieh on Statutory Rape Laws
7. Smallest Penis In Brooklyn Contest
8. Ad Campaign Compares Gun Control to Gay Marriage
Sponsor: Kasidie
Questions
No questions today.  Send in your questions to [email protected] or you can email us individually at [email protected], [email protected], [email protected], [email protected]
Fun with Words
Sex Tips
Kegels (https://en.wikipedia.org/wiki/Kegel_exercise)
Tonight's Topic: Bisexuality
Summary: Bisexuality is a real sexual orientation and bisexuals should live their lives and not be ashamed of their bisexuality.
Books referenced: Lisa Diamond's Sexual Fluidity
Subscribe to the Podcast
You can subscribe via iTunes or RSS.
Support the Podcast
You can support the show by making a donation via PayPal (see bar to the right) or Amazon Payment (or any other payment method you might want, just get in touch with us).  You can also use Erosophia's referral link to Amazon to buy things.  You can sign up for Kasidie, the best lifestyle site on the web.  Or you can tell your friends and spread the word about the podcast.
If you want to advertise on the Erosophia Podcast, please contact us at [email protected] or on twitter via @ErosPod.