July 13th, 2013 by JasonStotts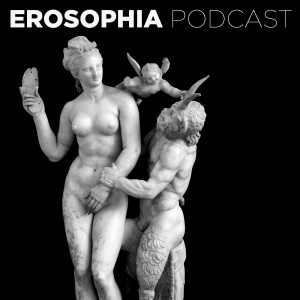 In this episode of the Erosophia Podcast, Jason, William, and Joia talk about swinging.  There's also an interview with Stan and Wendy, two real life swingers about their experiences in the lifestyle.
News
1. Exodus International closes and apologizes
3. Lesbians marry across the street from Westboro baptist church! 
Betty Dodson – Sex for One
Sponsor: Kasidie
I'm a married man, but knew i was attracted to men for a long time.  Through therapy I've been able to acknowledge the gay side of my sexuality and have been able to have a periodic relationship w/ another gay guy. This certainly means that i am bi-sexual.  However, my prescribing therapist says that i am "sexual" and should not necessarily use sexual orientation labels along the sexual continuum.  What do you think?
Tonight's Topic: Swinging
Stan and Wendy talk with us about their experiences in the lifestyle.
Summary: Swinging can be a real value in your life, but there are dangers too.  There are lots of ways to approach swinging and some are going to be better fits for a couple than others.
Related essays:
Subscribe to the Podcast
You can subscribe via iTunes or RSS.
Support the Podcast
You can support the show by making a donation via PayPal (see bar to the right) or Amazon Payment (or any other payment method you might want, just get in touch with us).  You can also use Erosophia's referral link to Amazon to buy things.  You can sign up for Kasidie, the best lifestyle site on the web.  Or you can tell your friends and spread the word about the podcast on Facebook and Twitter.
If you want to advertise on the Erosophia Podcast, please contact us at [email protected] or on twitter via @ErosPod.