July 30th, 2013 by JasonStotts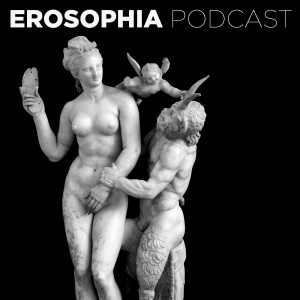 In this episode of the Erosophia Podcast, Jason, William, Joia, and Devin talk about Masturbation.
News
1. Justice for girl killed by religious parents (Update from Episode #7)
2. The victims of child pornography: the children (See also: It's about Time! and It's about Time)
3. Britain Legalizes Gay Marriage
Sponsor: Kasidie
Questions
If straight parents give birth to a gay child, and they can tell at an early age, can you give any tips to helping them deal with this? How would you best suggest that they embrace their child and help them understand that it isn't their fault?
Check out: pflag.org (Parents, Families, and Friends, of Lesbians and Gays)
Send us your questions! Podcast(at)JasonStotts.com
Sex Tips
Growers and Showers: some penises grow and some show
Fun with Words
Algolagnia – love of pain during sex.  AKA masochism
See also: Venus in Furs
Tonight's Topic: Masturbation
Masturbation can be a really great value in life.  You can learn about your sexual likes and dislikes, you can become sexually self-sufficient, it is very pleasurable, and it can even help you sleep.  Masturbation is not shameful, but is rather a normal and important part of human sexuality.  We should be proud of our bodies and the pleasures they give us.
Related Essays:
Getting Started with Male Anal Sexuality
On Male Orgasm and Prostate Play
Books to check out:
Betty Dodson's Sex for One
Jack Morin's Anal Sex and Health
Check out also:
Subscribe to the Podcast
You can subscribe via iTunes or RSS.
Support the Podcast
You can support the show by making a donation via PayPal (see bar to the right) or Amazon Payment (or any other payment method you might want, just get in touch with us).  You can also use Erosophia's referral link to Amazon to buy things.  You can sign up for Kasidie, the best lifestyle site on the web.  Or you can tell your friends and spread the word about the podcast on Facebook and Twitter.
If you want to advertise on the Erosophia Podcast, please contact us at [email protected] or on twitter via @ErosPod.
Check us out on facebook: www.facebook.com/ErosophiaPodcast