July 15th, 2013 by JasonStotts
by Jason Stotts
Imagine my surprise when a listener wrote to tell me to check out iTunes and see what podcasts are in the "What's Hot" section for sexuality podcasts and I see a sexy little black logo!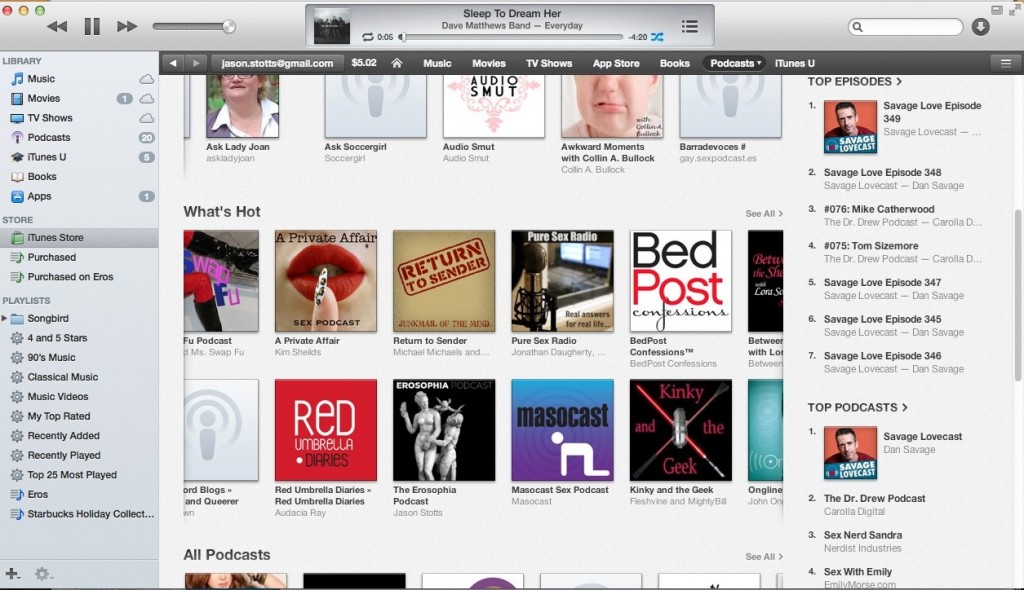 (Click image for full-sized picture.)
I'm so excited!
Have you checked out The Erosophia Podcast yet? You can subscribe via iTunes or RSS and, of course, every episode will appear here on Erosophia.
If you've already checked us out and like what you heard, please take a minute to leave a review on iTunes and spread the word about the podcast.
Thanks for listening and making us a hit!