August 29th, 2013 by JasonStotts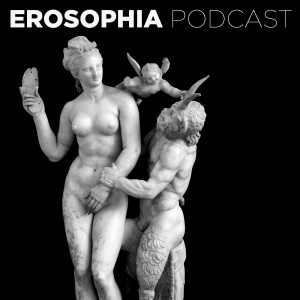 In this episode of the Erosophia Podcast, Jason, William, and Joia, interview Dr. Darrel Ray on religion and sexuality.
Get a free 90 day trial by signing up with the banner link!  Make sure to friend us on Kasidie (Erosophia) and check out our group: http://www.kasidie.com/communities/Erosophia
Tonight's Topic: Interview with Dr. Darrel Ray on How Religion Distorts Sexuality
We discussed all things related sex and religion on the show and Dr. Ray answered all of our questions and gave us some great advice for how to have real conversations with people about religion and sexuality.
It was a fantastic interview and I want to heartily thank Dr. Ray for coming on the show!
Links from the show:
Dr. Marty Klein: "Why 'Sex Addiction' Is Not a Useful Diagnosis – And Why it Matters."
Darrel Ray: The Shame of it All: Why Do We Act Like Christians? (Video)
The God Virus: How religion infects our lives and culture by Dr. Darrel Ray
Sex & God: How Religion Distorts Sexuality by Dr. Darrel Ray
IPC Press – Link to the Sex and Secularism survey data.
Support the Podcast
You can support the show by making a donation via PayPal (see bar to the right) or Amazon Payment (or any other payment method you might want, just get in touch with us).  You can also use Erosophia's referral link to Amazon to buy things.  You can sign up for Kasidie, the best lifestyle site on the web.  Or you can tell your friends and spread the word about the podcast on Facebook and Twitter.
If you want to advertise on the Erosophia Podcast, please contact us at Jason(at)JasonStotts.com or on twitter via @ErosPod.
Connect with us on the web:
Facebook: www.facebook.com/ErosophiaPodcast
Kasidie: http://www.kasidie.com/communities/Erosophia
Questions for Us?
Jason(at)JasonStotts.com
William(at)JasonStotts.com
Joia(at)JasonStotts.com
Devin(at)JasonStotts.com