May 25th, 2014 by JasonStotts
by Jason Stotts
You probably already know this, but my book Eros and Ethos: A New Theory and Application of Sexual Ethics is done in draft and is being edited now.  I've been working with a graphic designer (http://josephpearsondesigner.com/) to create the cover and he's come up with some really good stuff.  At this point, we need your help selecting the final cover!
(Click picture for full size.)
#1 – Tan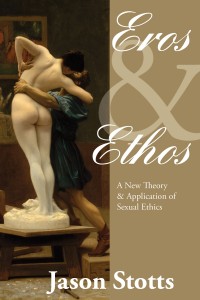 #2 – Red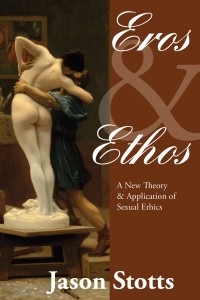 #3 – Green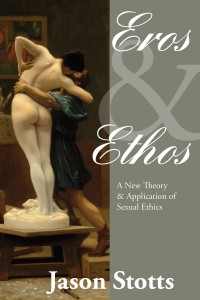 Leave a comment and help us out! (Comments are moderated to prevent spam, don't worry, it'll show up.)
Update
The trend on Facebook and in person is that red is the most popular, followed by green, then tan.  So, Joseph made two additional variations on the red.  Which red is your favorite?
#4 – Brighter Red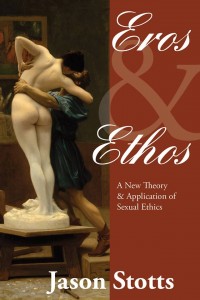 #5 – Merlot