May 4th, 2014 by JasonStotts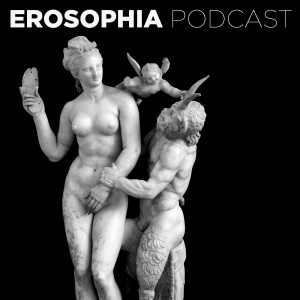 In this episode of the Erosophia Podcast, Jason, Devin, William and Joia discuss Exhibitionism and Voyeurism.
News
We are no longer a teenage podcast! We are on podcast number twenty. Our previous offer for donation still stands! The first person to donate any amount to the Erosophia podcast will be able to have their topic covered on the very next Erosophia podcast.
Questions
I know a woman who has 4 kids, and 3 of them are gay. How is this possible?
Long answer: Gay, Straight, and the Reason Why
—-
What do you think about the whole rule of not having sex with coworkers? Or, in other words, "Don't get your honey where you get your money." Do you think it has merit or that such a relationship can be worked out?
Sponsor: Kasidie
Get a free 90 day trial by signing up with the banner link!  Make sure to friend us on Kasidie (Erosophia) and check out our group: http://www.kasidie.com/communities/Erosophia
Today's Topic: Exhibitionism and Voyeurism
What are Exhibitionism and Voyeurism? Can the desire to show off or see someone engaging in sexual behavior be healthy? Find out in this episode.
Support the Podcast
You can support the show by making a donation via PayPal (see bar to the right) or Amazon Payment (or any other payment method you might want, just get in touch with us).  You can also use Erosophia's referral link to Amazon to buy things.  You can sign up for Kasidie, the best lifestyle site on the web.  Or you can tell your friends and spread the word about the podcast on Facebook and Twitter.
If you want to advertise on the Erosophia Podcast, please contact us at Jason(at)JasonStotts.com or on twitter via @ErosPod.
Connect with us on the web:
Facebook: www.facebook.com/ErosophiaPodcast
Kasidie: http://www.kasidie.com/communities/Erosophia
Questions for Us?
Jason(at)JasonStotts.com
William(at)JasonStotts.com
Joia(at)JasonStotts.com
Devin(at)JasonStotts.com
https://www.facebook.com/ErosophiaPodcast
@ErosPod
Subscribe to the Podcast
You can subscribe via iTunes or RSS.
Thanks to Jennifer Snow for editing the podcast and to Tom Jones for assisting with it.