September 4th, 2014 by JasonStotts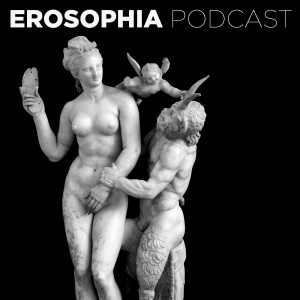 In this episode of the Erosophia Podcast Jason and William discuss sexuality as it relates to children and adolescents.
Sponsor: Kasidie
Get a free 90 day trial by signing up with the banner link!  Make sure to friend us on Kasidie (Erosophia) and check out our group: http://www.kasidie.com/communities/Erosophia
Today's Topic: Children and Sexuality
Children and sex seem to be like oil and water. But sex is a part of a child's reality, just like an adults. Is it healthy for children to explore their sexuality? What age should this process begin, and what effects do parents have on children's sexual identity during development? What does pedophilia mean, and what is wrong with it? Jason and William won't shy away from controversy in this episode of the Erosophia Podcast!
Support the Podcast
You can support the show by making a donation via PayPal (see bar to the right) or Amazon Payment (or any other payment method you might want, just get in touch with us).  You can also use Erosophia's referral link to Amazon to buy things.  You can sign up for Kasidie, the best lifestyle site on the web.  Or you can tell your friends and spread the word about the podcast on Facebook and Twitter.
If you want to advertise on the Erosophia Podcast, please contact us at Jason(at)JasonStotts.com or on twitter via @ErosPod.
Connect with us on the web:
Facebook: www.facebook.com/ErosophiaPodcast
Kasidie: http://www.kasidie.com/communities/Erosophia
Questions for Us?
Jason(at)JasonStotts.com
William(at)JasonStotts.com
Joia(at)JasonStotts.com
Devin(at)JasonStotts.com
https://www.facebook.com/ErosophiaPodcast
@ErosPod
Subscribe to the Podcast