November 11th, 2017 by JasonStotts
by Jason Stotts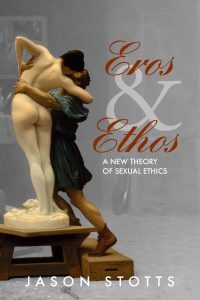 I am thrilled to announce that as of today, the pre-order is now live on Amazon!
Pre-order for the ebook is here: http://amzn.to/2AAwtV0. The pre-order for the print book will be available soon.
If you're interested in ordering special editions, like signed copies or a limited edition numbered run, see this page: http://jasonstotts.com/eros-ethos/signed-copies-special-edition/
There will be several contests in the lead up to the book launch. The first is that there are 3 signed copies being given away on Goodreads. Enter to win here: link. There will other contests announced soon, so watch for them.
You can find more information about the book at http://jasonstotts.com/eros-ethos/ or ErosandEthos.com.