February 9th, 2018 by JasonStotts
by Jason Stotts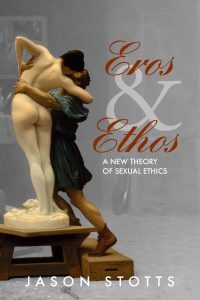 I am thrilled to announce that "Eros and Ethos: A New Theory of Sexual Ethics" is officially published and available for sale in ebook format now (here). The paperback edition will be available in a week or so and I'll post an update when it's live.
Once you read it, and you're thoroughly impressed (as you will be), please leave me a review on Amazon. Feel free to also reach out to me with any questions or comments. If you find any errors, please let me know right away. My contact information is on the contact page as well as in the front of the book.
Also, if you want a signed copy of the paperback or one of limited numbered and signed copies, check out the Special Editions page.